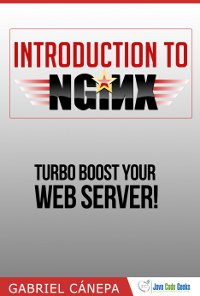 About the author

Gabriel Canepa is a Linux Foundation Certified System Administrator (LFCS-1500-0576-0100) and web developer from Villa Mercedes, San Luis, Argentina.

He works for a worldwide leading consumer product company and takes great pleasure in using FOSS tools to increase productivity in all areas of his daily work.

When he's not typing commands or writing code or articles, he enjoys telling bedtime stories with his wife to his two little daughters and playing with them, the great pleasure of his life.

Nginx is an open source HTTP and reverse proxy server, as well as a mail proxy server, load balancer, and HTTP cache. The nginx project started with a strong focus on high concurrency, high performance and low memory usage. It runs on Linux, BSD variants, Mac OS X, Solaris, AIX, HP-UX, as well as on other *nix flavors. It also has a proof of concept port for Microsoft Windows. According to Netcraft nginx served or proxied 17.65% busiest sites in March 2014.

This ebook will introduce you to the magic of nginx. You will learn to install and configure nginx for a variety of software platforms and how to integrate it with Apache.

Additionally, you will get involved with more advanced concepts like Load Balancing, SSL configuration and Websockets proxying.

Introduction to Nginx includes:

Nginx installation on Linux
Nginx Configuration Guide
Nginx and Apache
 Load balancing with Nginx
Nginx SSL configuration guide
Nginx Websockets proxying guide

SCG eBooks are professionally designed, downloadable collections of popular SCG content – articles, interviews, presentations, and research – covering the latest software development technologies, trends, and topics.