PostgreSQL Database Handbook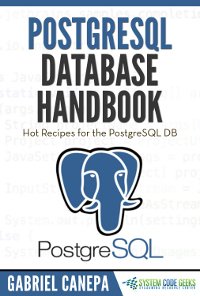 About the author

Gabriel Canepa is a Linux Foundation Certified System Administrator (LFCS-1500-0576-0100) and web developer from Villa Mercedes, San Luis, Argentina.

He works for a worldwide leading consumer product company and takes great pleasure in using FOSS tools to increase productivity in all areas of his daily work.

When he's not typing commands or writing code or articles, he enjoys telling bedtime stories with his wife to his two little daughters and playing with them, the great pleasure of his life.

PostgreSQL, often simply Postgres, is an object-relational database management system (ORDBMS) with an emphasis on extensibility and standards-compliance. As a database server, its primary function is to store data securely, and to allow for retrieval at the request of other software applications. It can handle workloads ranging from small single-machine applications to large Internet-facing applications with many concurrent users.

PostgreSQL is developed by the PostgreSQL Global Development Group, a diverse group of many companies and individual contributors. It is free and open-source software, released under the terms of the PostgreSQL License, a permissive free-software license.

In this ebook, we provide a compilation of PostgreSQL tutorials that will help you set up and run your own database management system. We cover a wide range of topics, from installation and configuration, to custom commands and datatypes. With our straightforward tutorials, you will be able to get your own projects up and running in minimum time.

PostgreSQL Database Handbook includes:

Introduction and installation
Commands and datatypes
VACUUM Command Example
PostgreSQL indexes example
Database Creation and Data Population
Common Table Expressions
Hot-Standby Database Replication Tutorial
Backup, Restore and Migration
Connect to PostgreSQL using PHP

SCG eBooks are professionally designed, downloadable collections of popular SCG content – articles, interviews, presentations, and research – covering the latest software development technologies, trends, and topics.