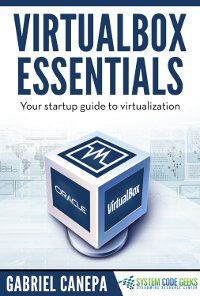 About the author

Gabriel Canepa is a Linux Foundation Certified System Administrator (LFCS-1500-0576-0100) and web developer from Villa Mercedes, San Luis, Argentina.

He works for a worldwide leading consumer product company and takes great pleasure in using FOSS tools to increase productivity in all areas of his daily work.

When he's not typing commands or writing code or articles, he enjoys telling bedtime stories with his wife to his two little daughters and playing with them, the great pleasure of his life.

Oracle VM VirtualBox is a free and open-source hypervisor for x86 computers from Oracle Corporation. VirtualBox may be installed on a number of host operating systems, including: Linux, OS X, Windows, Solaris, and OpenSolaris. There are also ports to FreeBSD and Genode.

It supports the creation and management of guest virtual machines running versions and derivations of Windows, Linux, BSD, OS/2, Solaris, Haiku, OSx86 and others, and limited virtualization of OS X guests on Apple hardware.

For some guest operating systems, a "Guest Additions" package of device drivers and system applications is available which typically improves performance, especially of graphics.

In this ebook, we provide a compilation of VirtualBox tutorials that will help you get started with this virtualization platform. We cover a wide range of topics, from installing the software and performing a basic configuration, to cloning, exporting, importing, and removing virtual machines. With our straightforward tutorials, you will be able to get your own Virtual Machines up and running in minimum time.

VirtualBox Essentials includes:

Virtualization with VirtualBox: Installation and Configuration
Cloning, exporting, importing, and removing virtual machines in VirtualBox
How to create, restore, and delete virtual machine snapshots in VirtualBox
How to configure the settings of a Virtual Machine in VirtualBox
Managing VirtualBox Virtual Machines through Command Line (with VBoxManage)

SCG eBooks are professionally designed, downloadable collections of popular SCG content – articles, interviews, presentations, and research – covering the latest software development technologies, trends, and topics.